Free Houston Apartment List

Are you tired of all the Houston Apartment Locators who tell you that you have to drive across town to visit their Houston Apartment Locator office when they aren't even in the part of town you want to live in? Why wont they just send you a list of apartments that will work with you? You don't need your hand held and you sure don't need a pushy Apartment Locator telling you that you have to drive 45 minutes to come see them! Your time is valuable and we understand that, on that premise...

                      "Free Houston Apartment List" was created!

                In these times of economic stress, most renters have some issues to work with.

                                   BAD CREDIT - BROKEN LEASE - EVICTION - BANKRUPTCY - FORECLOSURE

                                  NO ONE likes to be told to drive across town to only be told, I am sorry..there is nothing I can                                       for you. Talk about adding insult to injury! No worries, WE CAN HELP!

                                   Maybe you have great credit, maybe you already know the neighbor hood you want to live in                                           and simply want an apartment list of all the apartments in your area, WE CAN DO THAT! 

                                  Perhaps you want a list of apartments in a specific school or school district, WE CAN DO THAT!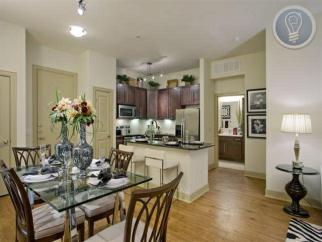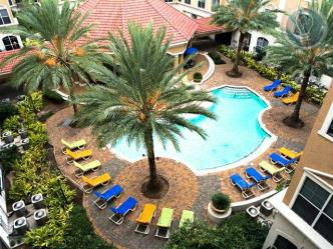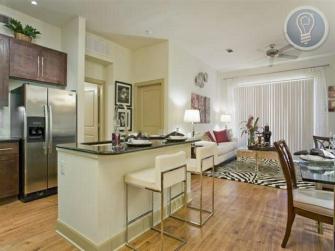 How does this "FREE Houston Apartment List" service work?

  SIMPLE! We use the BEST DATA Base In Houston, with thousands & thousands of Houston area apartments and ALL the suburbs, complete with pictures, floor plans and prices AND QUALIFYING Criteria! We know which Houston Apartments accept a broken lease, bad credit, bankruptcy or foreclosure.

     You simply tell us your exact situation, whatever it is and WE WILL SEND YOU A LIST OF APARTMENTS THAT WILL WORK WITH YOU. No having to drive across town, no having TO TELL YOUR STORY IN AN OFFICE FULL OF PEOPLE!

We are FREE Houston Apartment Locators who are here to help you, we know which Houston Apartments will work with a broken lease, eviction, bad credit, bankruptcy, foreclosure and whatever your situation is! We will send you a  FREE LIST of Houston Apartments (and all the suburbs - see the bottom of the page for all areas we work in!) that will work with your situation. All of our Houston Apartment Locators are LICENSED REAL ESTATE AGENTS trained in Apartment Locating, there is never a fee from us, after we send you the FREE Houston Apartment List we ask that you mention us when you visit the Houston Apartment that we send you to, and list us on the application as your locator. That's all there is to it! You get a great Houston area apartment and we get a small referral fee from the apartments, its a win win for both of us!

Maybe you are wondering, what kind if apartments will work with a BROKEN LEASE, EVICTION, BANKRUPTCY or FORECLOSURE?

When you use us! it will be the nicest Apartments! The Houston Apartments don't hang out signs saying Houston Apartments Broken Lease ok! But WE KNOW which Houston Apartments work with different situations, and its not the apartments you would expect.

If you made a rental mistake in your past and are ready for Second Chance Leasing, contact us! You may hear about the NO CREDIT CHECK HOUSTON APARTMENTS, I will tell you that isn't accurate, apartments do check credit...HOWEVER, some Houston Apartments will work with almost ANY KIND OF CREDIT, and WE KNOW WHICH ONES!

BEST Houston Apartment Locator service in Houston TX, Our FREE Apartment locating service will save you time and money, the apartments fax and email us their best specials everyday! We also work in NORTH WEST - Spring Branch - Champions - Steeplechase - Spring & Westfield - Woodlands - Bear Creek & Copperfield - Conroe - Inwood & NW 290 - Katy & Far West - Tomball - INNER LOOP - Downtown & Midtown - Montrose & Museum District - Heights - Bellaire & Medical Center - Inner Loop East - Timbergrove - Inner Loop West & Greenway -NORTH EAST - Greenspoint - Northeast - Eastex - Kingwood/Humble & Lake Houston - Northline & Aldine - Far East - & Wood Forest & Northshore - SOUTH EAST - S. Houston & Hobby Airport - Baytown - Pasadena - Pearland & Alvin - Deer Park - Angleton & Lake Jackson - Friendswood - League City & Clear Lake - Texas City - Galveston - SOUTH WEST - Alief - Briarforest & West Houston - Almeda & Highway 288 - Braeswood - Galleria - Gulfton - Missouri City - Richmond & Rosenberg - Sharpstown & Westwood - Sugar Land - Westchase - Woodlake. More Houston Apartment Locators information.

                                                                                       Houston Apartment Locators                                                                   

                                                           BROKER 465977